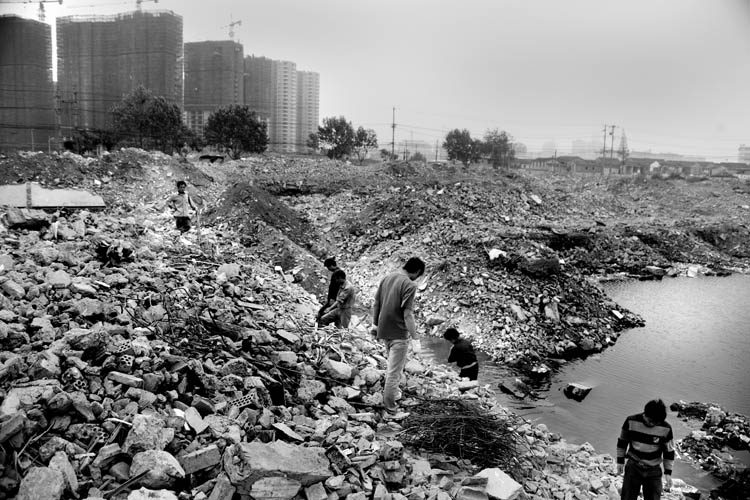 I posted a bit of new work on my website over the past couple of days. There are essays on Beijing after the Olympics, workers in Nanjing, Tianjin's rush to rebuild itself as a center of international business, and the mobile demolition economy that's continuing in spite of a rapidly worsening domestic economy in China. Here are a few of the pictures: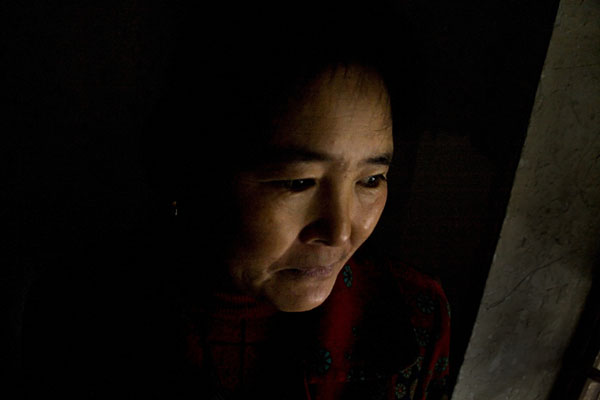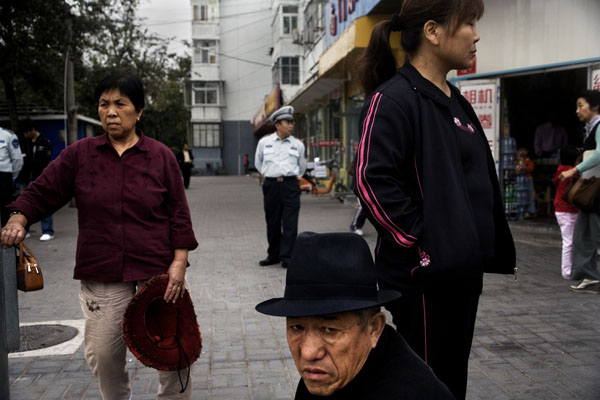 M. Scott Brauer – People wait on a street corner near the Heavenly Palace in Beijing, China.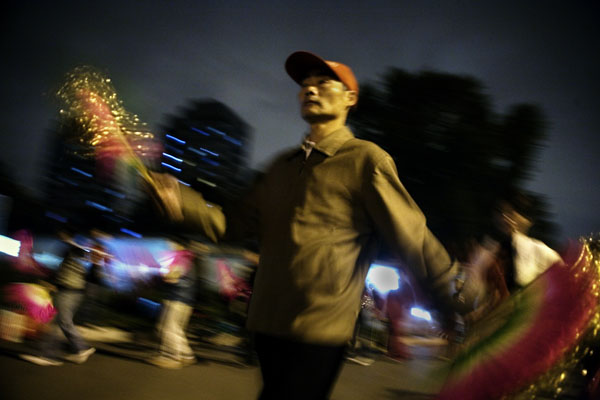 M. Scott Brauer – A man dances with fans on a residential street corner in southern Beijing, China.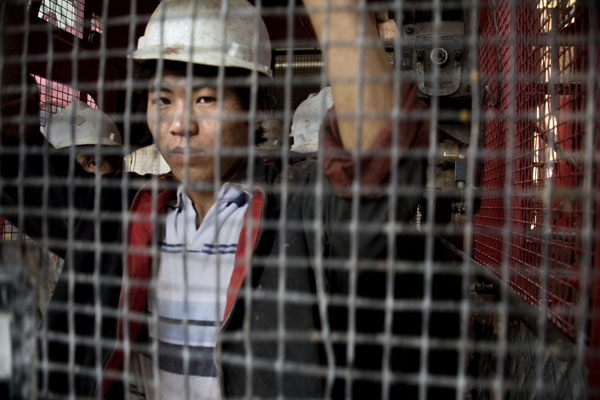 M. Scott Brauer – Construction workers ride an elevator down from a partially-built high-rise apartment building for a lunch break in Nanjing, China.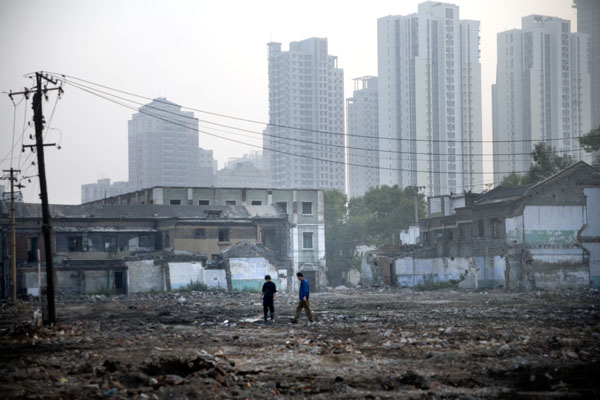 M. Scott Brauer – Workers look for salvageable materials in rubble caused by the destruction of hutongs, or traditional Chinese residential alleys, in central Tianjin, China, to make room for modern high-rise building construction.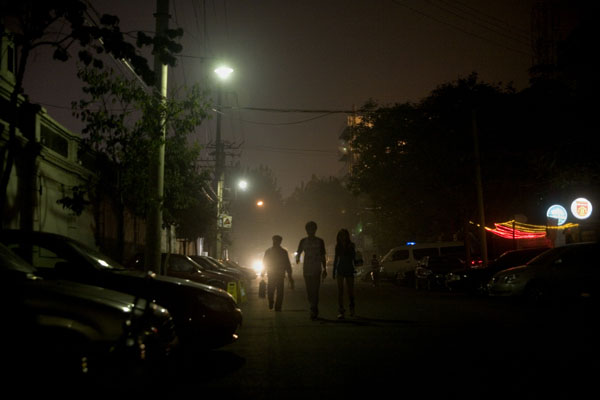 M. Scott Brauer – Pedestrians walk down a dark street in Tianjin, China.